Fetal doppler and gel
ANGELSOUNDS
Angelsounds fetal doppler JPD-100S
In stock
Qty: pcs
Hear your baby's heartbeat as early as your 12th week with Angelsounds 100S fetal doppler.
Hear your baby's heartbeat as early as your 12th week!

The Original AngelSounds Fetal Doppler is an easy to use device which allows you to hear your baby's heartbeat, hiccups and kicks from as early as 12 weeks of pregnancy. It is lightweight, portable unit which can give you the peace of mind that your baby is safe and well at all times throughout your pregnancy.

100S pocket fetal doppler is an economic facility which helps mother-to-be safely listen to the heartbeat of unborn baby at home with comfort and privacy. The product comes with an audio output which can be connected with headphone for just listening, or be connected to a recorder your baby's heartbeats as either an MP3 or WAV file - perfect to share the happiness with your friends and family members. This product uses 9V alkaline battery as power.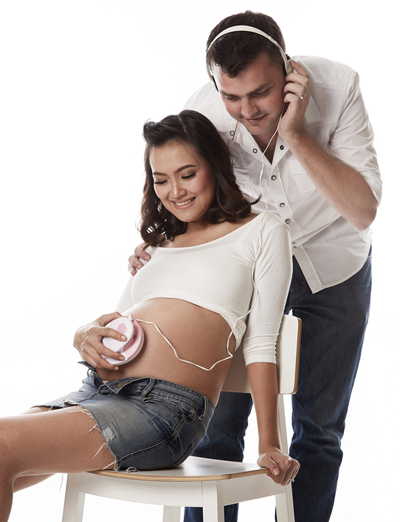 Package Contents

1 x Angelsounds 100S fetal doppler including probe and battery
1 x Headset
1 x User's Manual


CE approved

Warranty for doppler: 6mth.
Please notice that you can buy extra warrantytime for your device 12 / 24mth  (only to orginal buyer).